Randy Egan, Financial Advisor – Edward Jones Investments
Randy Egan, a native New Mexican, has been a small-business owner and is knowledgeable in the economics, politics, current events and history. Randy is proud be associated with Edward Jones, ranked by J.D. Powers as "Highest in Investor Satisfaction" among full-service brokerage and investment firms, more than all the others combined over the past 15 years. Randy always looks forward to working with clients to help them meet their financial needs and goals.
Gary Elion
Tech Solutions
Technology Solutions was established in 2009 to provide specialized IT support and services to its clients.  This includes services such as technical helpdesk support, advanced networking, computer support, virtualization and project consulting.  The company offers a wide variety of services for enterprise environments to small and medium-sized businesses.  It's always been the company's goal to provide enterprise-level IT practices and solutions to the small business sector, with small business prices.  The company's experience has allowed it to build and develop the infrastructure needed to keep prices affordable and it clients up and running.
Los Alamos National Bank
Los Alamos National Bank Los Alamos National Bank was established in June 1963 by a group of local investors who saw the need for a convenient, full-service community bank. Now one of the largest and strongest banks in the state, LANB continues to be locally owned and operated by Trinity Capital Corporation, a one-bank holding company. The company is committed to its customers and to those activities that foster a better quality of life in the communities we serve. Its goal is to provide individuals with the best financial products available, combined with excellent customer service.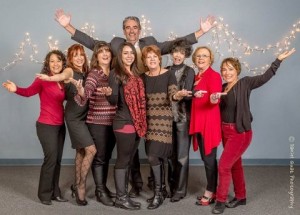 Santa Fe Chamber of Commerce

Santa Fe Chamber of Commerce was established in 1882 as the Santa Fe Board of Trade; the Chamber has since been the voice of the region's business community. The Chamber has helped turn the Santa Fe area into one of the best places in the country to live, work and raise a family all while helping over 1,000 member businesses thrive.